OPS1

A stool celebrating durability and simplicity

OPS1 is a limited edition stool built to stand the test of time. The robust dimensions and strategic use of wood and steel screws ensure its exceptional durability. With its angled legs enhancing stability, this stool combines functionality with sleek aesthetics.


Buy now
(sold out - restocking in process)
The stool was released during the first edition of BTL (Built to Last), an event hosted by OP togetter with partners from the industry. The event exuded an infectious energy, transforming the workshop into a lively party. Guests reveled in the festive atmosphere, connecting with fellow design enthusiasts. It was an immersive experience, far from the traditional workshop setting, igniting creativity and fostering a sense of community.


Although the initial limited edition has been distributed, there's good news for design aficionados. We are soon releasing an updated design version, promising enhanced features and refined craftsmanship. Be sure to visit their webshop to acquire this exceptional piece of furniture, a testament to their unwavering commitment to quality and design excellence.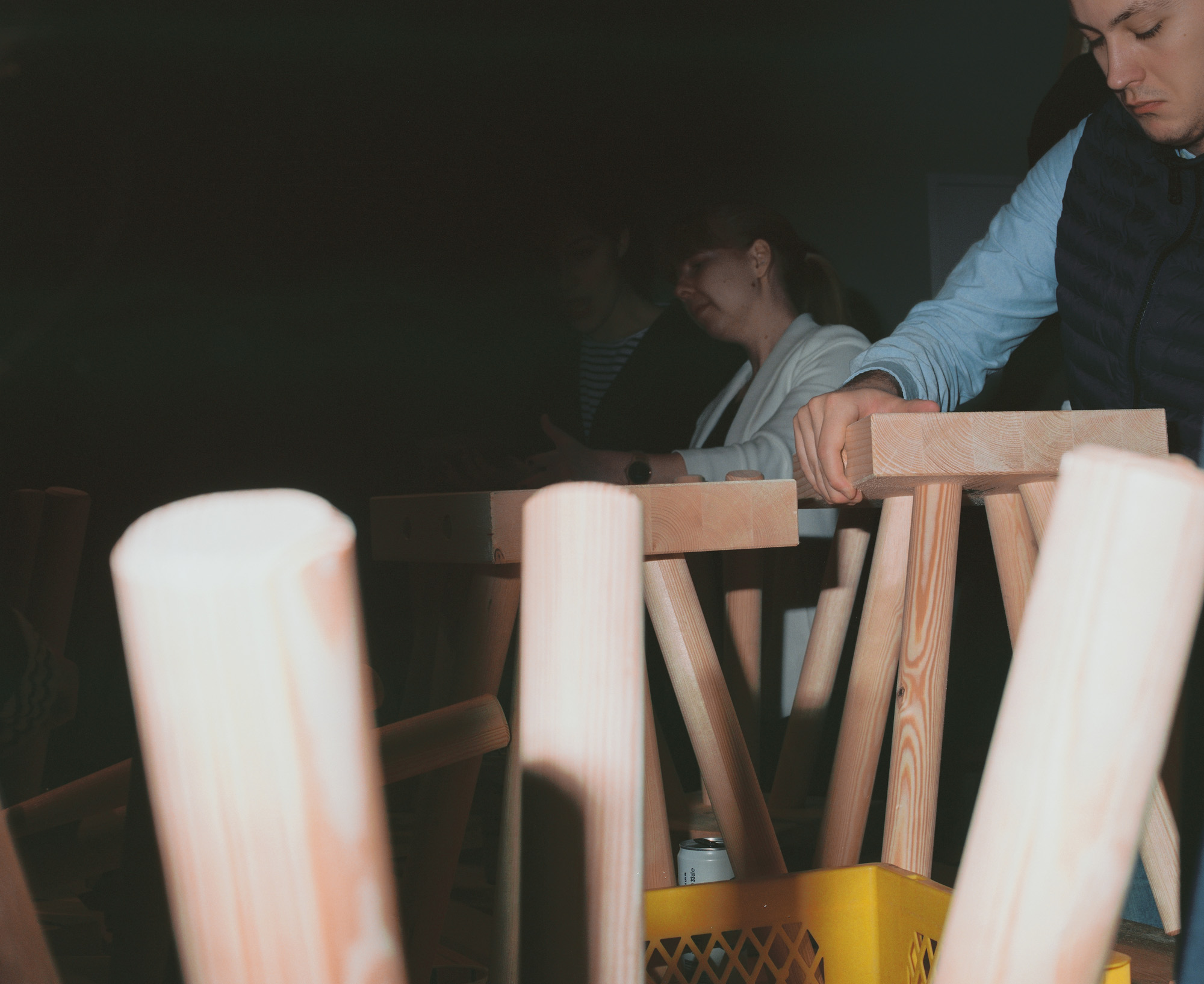 We want to thank everyone that came, we really are overwhelmed by your support, energy and enthusiasm that you all brought!

BTL (Build to Last) is our new forum for creating, building and discussing design & architectures which we hope can inspire and educate. With this edition, we've tried to prove that you can create quality furniture without reinventing the wheel. We used local Swedish wood with honest manufacturing techniques. Rethinking material standards makes us more efficient and affordable. Assembling furniture on site together with beer and friends is a plus but necessary in our books.
You will soon be able to purchase this product through our webshop. (link coming soon)